Addressing
exhausted
T cells

Addressing exhausted T Cells
Kineta is developing an anti-CD27 agonist mAb immunotherapy to address the problem of exhausted T cells in the tumor microenvironment.
It has been recently demonstrated that it is very difficult to reverse T cell exhaustion. As an alternative approach, Kineta is developing agonist antibodies to a receptor (CD27) present on naïve T cells circulating outside the tumor.
Kineta has identified a lead candidate out of a diverse set of anti-CD27 agonist antibody sequences. The candidate is a fully human monoclonal antibody that has been observed to show low nM binding affinity to CD27 in humans. In in vitro studies, Kineta's lead candidate antibodies demonstrate robust agonist activation of T cells and NK cells demonstrating the ability to potentiate new anti-tumor responses. Kineta plans to develop the drug as an intravenous infusion.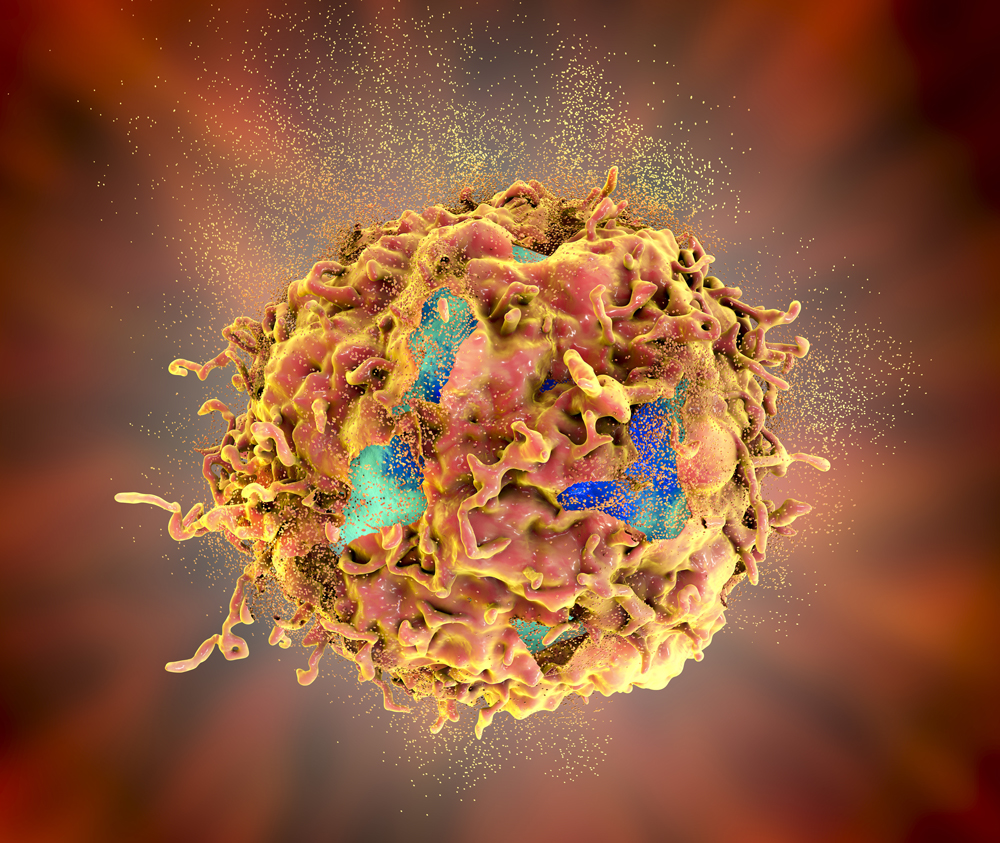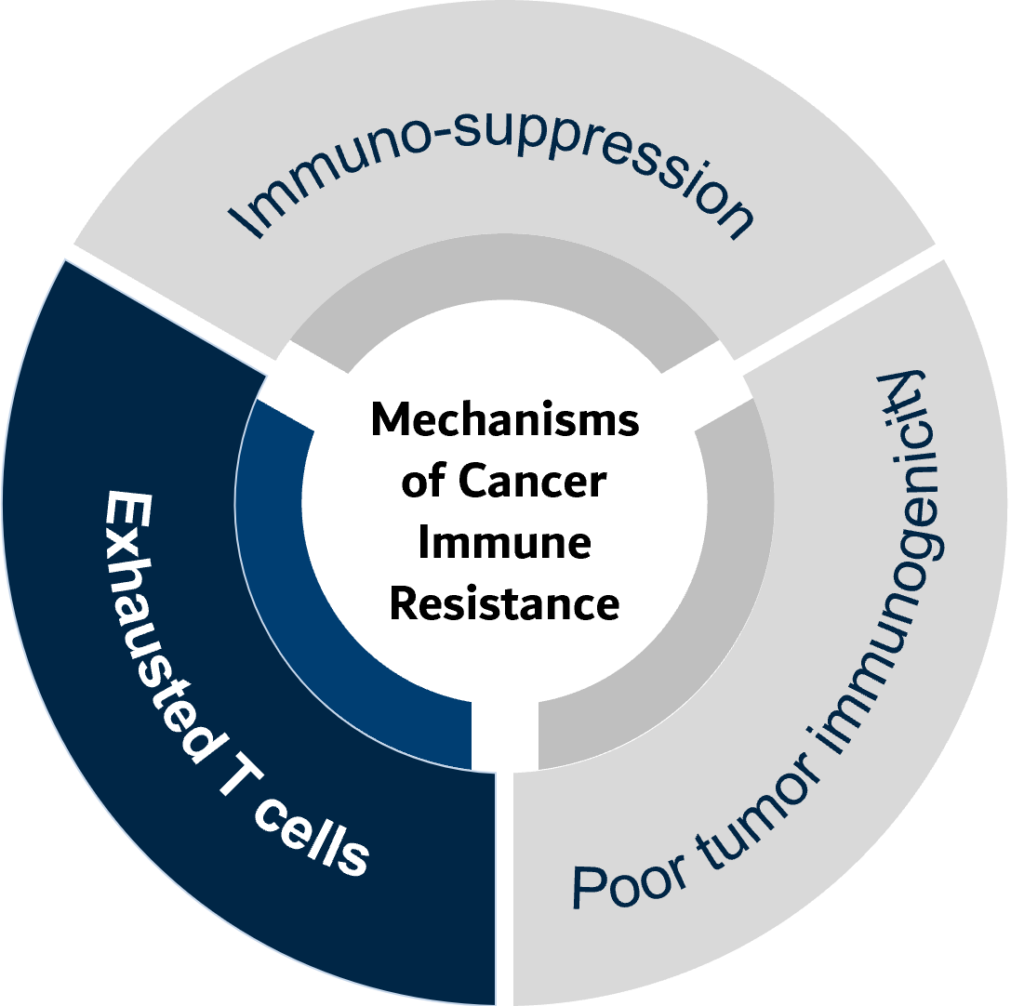 CD27 is a clinically validated drug target that is a member of the TNF receptor superfamily and plays a critical role in T-cell activation by providing a co-stimulatory signal together with its ligand CD70.  CD27 is highly expressed on naïve T cells and also provides a co-stimulatory signal for NK cell activation.
Anti-CD27 monoclonal antibodies activate and induce the maturation and migration of naïve T cells. CD27 activation also drives the diversification of the T cell repertoire, lowering the activation threshold of T cells against low affinity tumor antigens. Recent data also suggests that an agonist anti-CD27 antibody can activate important innate immune cell populations like natural killer (''NK'') cells and inflammatory myeloid cells. These cells contribute to an effective anti-tumor response, especially in checkpoint inhibitor (CPI) resistant patients. Recent publications have also demonstrated that anti-CD27 agonist antibodies can drive tumor growth inhibition as a monotherapy and in combination with CPIs.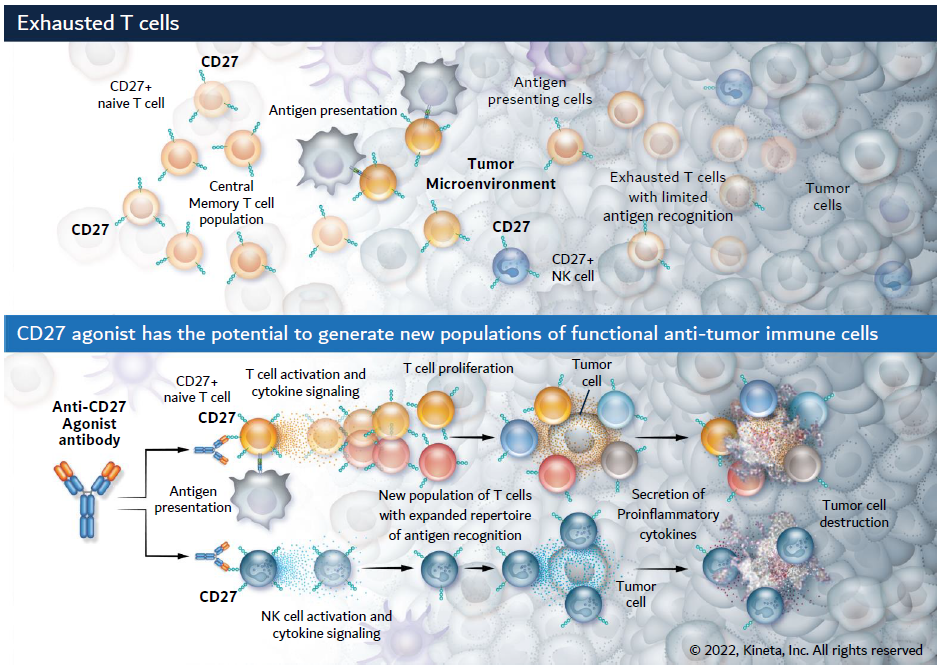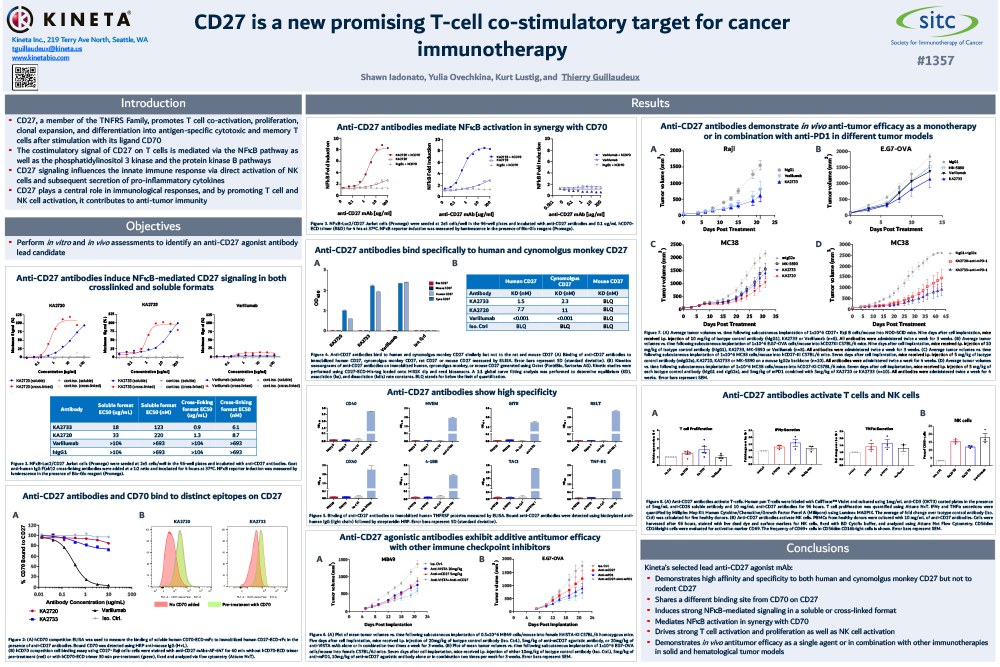 Thierry Guillaudeux, Phd, Chief Scientific Officer Society for Immunotherapy of Cancer (SITC) 2023 | November 3, 2023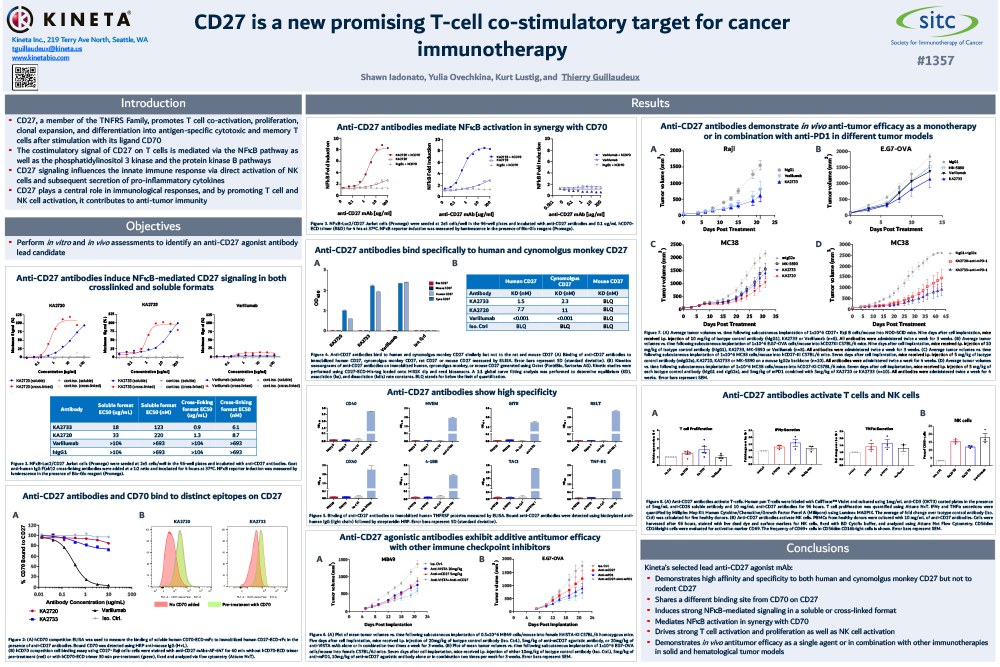 Thierry Guillaudeux, Phd, Chief Scientific Officer Society for Immunotherapy of Cancer (SITC) 2023 | November 3, 2023