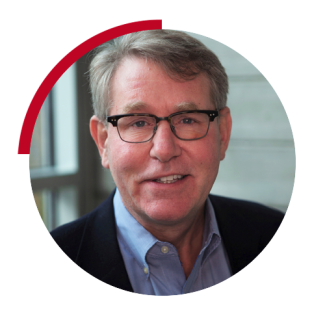 Craig Philips serves as the President of Kineta. He has over thirty years of pharmaceutical industry experience at both Fortune 500 pharmaceutical and smaller biotech companies. Mr. Philips has been with Kineta since 2013 in different executive management roles.

Prior to joining Kineta in 2013, Mr. Philips was President at CTI Biopharma a NASDAQ listed clinical and commercial stage oncology company where he led the commercial and development activities in the US and EU. Additionally, he was responsible for business development activities and transactions of several drug programs. Previously, Mr. Philips spent over 20 years with leading biopharmaceutical companies and held strategic and operational leadership roles in the US, Asia, Australia and Europe. He has spent the majority of his career in the clinical and commercial development of oncology and specialty pharmaceuticals including the launch of four new pharmaceutical products which each exceeded $1 billion in sales.

Mr. Philips sits on the board of several private biotech companies, Life Science Washington and is a commercial advisor to the Fred Hutchinson Cancer Research Center. He received a BS in Business Administration and an MBA from The Ohio State University.