The introduction of new immunotherapies into the clinic has significantly improved the prognosis for many cancer patients over the last decade, but the overall response rates remain relatively low in all tumor types. Newer checkpoint inhibitors (CPIs) like PD(L)-1 and CTLA4 have shown overall response rates of approximately 20-30% in clinical studies as a monotherapy.1  There remains a significant unmet need to improve overall and long term survival for cancer patients. New innovation and enhancements to the currently available therapies are urgently needed to address the treatment gaps.
Building next-generation immunotherapies
Kineta is building next generation immunotherapies to address the major challenges with current cancer treatments.  We aim to improve outcomes for cancer patients by solving the problems of cancer resistance.   Our novel drug programs are focused on addressing and correcting immuno-suppression, poor tumor immunogenicity and exhausted T cells.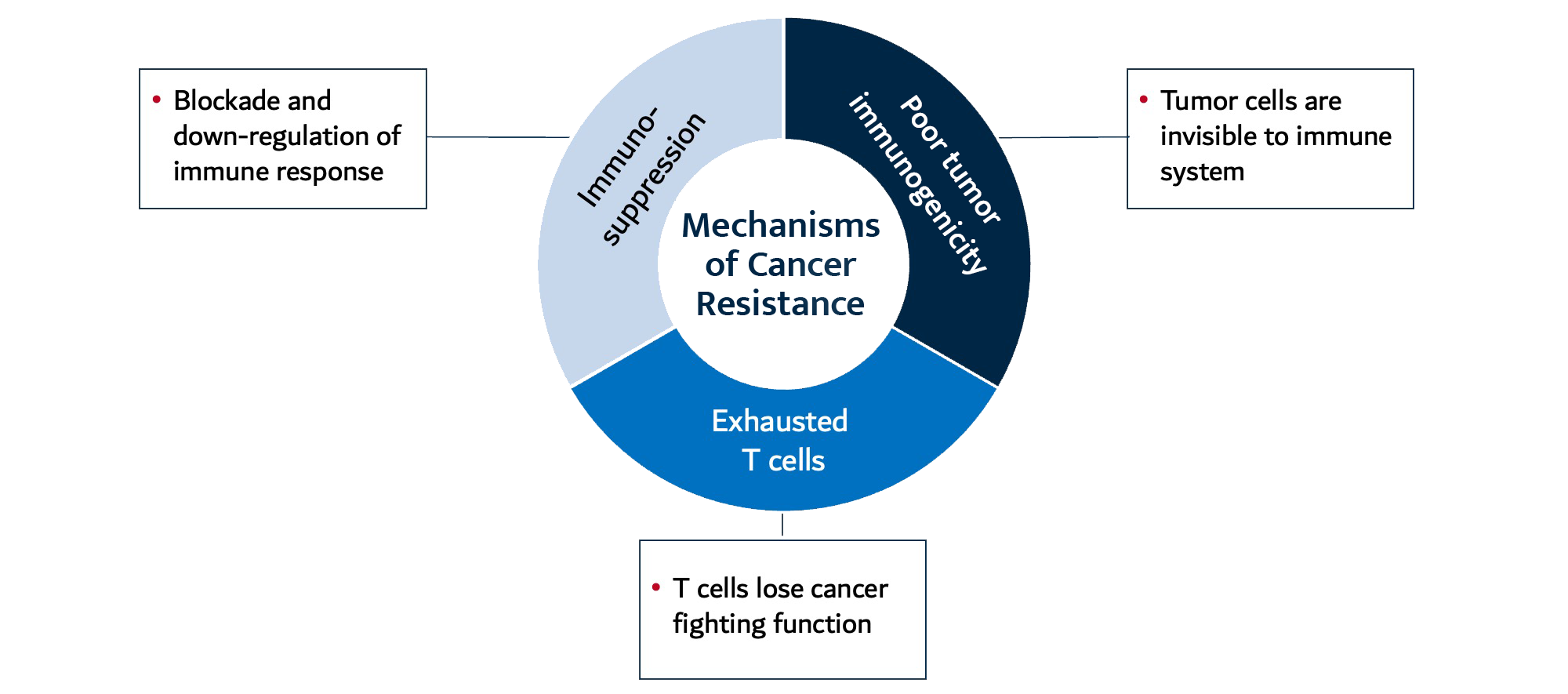 Kineta's proprietary PiiONEER™ Platform was designed for the discovery and development of first or best-in-class immunotherapies that address the major challenges with cancer resistance to current therapies. Utilization of the PiiONEER™ Platform results in novel, well characterized innate immuno-oncology lead antibody therapeutics that can be efficiently advanced into formal IND enabling and clinical studies.