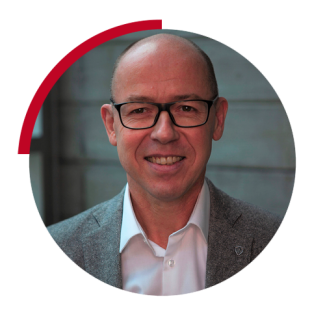 Thierry Guillaudeux, Ph.D.
Chief Scientific Officer
Dr. Thierry Guillaudeux has over thirty years of experience in Immuno-Oncology in France and in the USA. Dr. Guillaudeux has a strong executive background in academia, heading a research laboratory of the French National Institute of Health with more than sixty employees for ten years and serving as a Vice President in Technology Transfer at the University of Rennes where he negotiated and executed numerous contracts and licenses with industry. Dr. Guillaudeux has also served as a board member of two French companies for more than 5 years.

Dr. Guillaudeux is leading the Kineta's Immuno-Oncology programs from discovery and pre-clinical to IND filling. This includes all in vitro and in vivo immuno-oncological assay developments to evaluate the mechanisms of action of our drugs currently in our portfolio as well as toxicology studies for lead antibody selection. He also leads the scientific strategy for the selection of new innovative Immuno-Oncology programs at Kineta.

His fields of expertise are B cell lymphoma, lung cancer and the tumor microenvironment. He has published more than 40 peer-review publications and is a co-inventor of multiple patents in the field. He was principal investigator or co-investigator on numerous French government and non-profit grants for his laboratory.

Dr. Guillaudeux received his B.S. and M.S. degrees from the University of Rennes and his PhD in Immuno-Oncology from the University of Toulouse. He achieved his post-doctorate at the Fred Hutchinson Cancer Research Center and was responsible for the sequencing of the Human Major Histocompatibility Complex I.