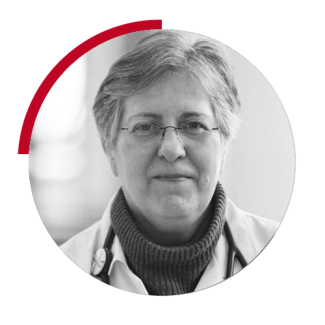 Patricia LoRusso, D.O.
Scientific Advisory Board
Dr. LoRusso is a Professor of Medicine (Medical Oncology) and Associate Cancer Center Director of Experimental Therapeutics at the Yale Cancer Center. She previously served in numerous leadership roles at Wayne State University's Barbara Karmanos Cancer Institute, most recently as director of the Phase I Clinical Trials Program and of the Eisenberg Center for Experimental Therapeutics. Dr. LoRusso has served as co-chair of the NCI Cancer Therapy Evaluation Program Investigational Drug Steering Committee. She also served on the scientific committee of the AACR, and the education and scientific committees of ASCO. She is a former editor of Investigational New Drugs, is currently on the editorial board for Clinical Cancer Research and is a reviewer for several journals.
Dr. LoRusso has garnered numerous awards, including the 1999 Heroes of Breast Cancer Award, 2004 Bennett J. Cohen Educational Leadership Award for Medical Research, 2008 NCI Michaele C. Christian Oncology Development Lectureship and Award, the 2014 Targeted Anticancer Therapies (TAT) Honorary Award and the 2014 Michigan State University Distinguished Alumni Award.