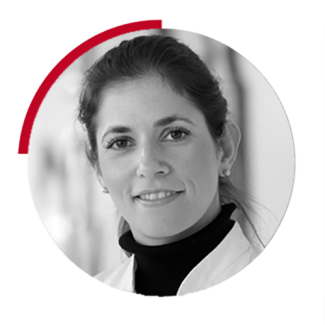 Myriam Chalabi, M.D.
Scientific Advisory Board
Myriam Chalabi, M.D. is a medical oncologist and researcher at the Netherlands Cancer Institute. She has extensive expertise in treating patients with cancers of the gastrointestinal tract such as colon cancer, stomach cancer and esophageal cancer. Her own research is centered around immunotherapy for gastrointestinal cancers. In 2017, Dr. Chalabi set up a significant clinical study, the NICHE trial, to investigate whether immunotherapy could be beneficial to people with early-stage colon cancer. Through the NICHE trial, Dr. Chalabi identified a subtype of cancer patients deficient in mismatch repair, that show many DNA replication errors, who respond exceptionally well to immunotherapy. She is an expert in neoadjuvant immunotherapies for these indications.  Dr. Chalabi also has a deep understanding of the important role biomarkers can play for patient selection in immuno-oncology clinical trials.