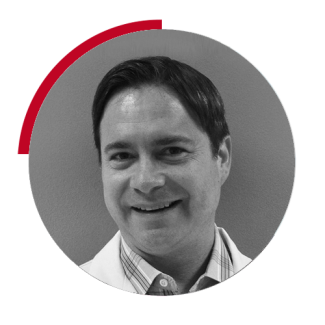 Michael A. Curran, Ph.D.
Scientific Advisory Board
Dr. Curran is an Associate Professor of Immunology at the University of Texas MD Anderson Cancer Center. as well as co-Scientific Director of the Oncology Research for Biologics and Immunotherapy Translation (ORBIT) program that coordinates development and production of clinical immunotherapeutic antibodies.
The Curran Lab seeks to discover the underlying mechanisms of immune resistance in the "coldest" tumors, pancreatic and prostate adenocarcinoma and glioblastoma, so that rational therapeutic interventions can be developed to restore T cell infiltration and sensitivity to T cell checkpoint blockade (for which TIL are the substrate).
While pursuing his postdoctoral studies at Memorial Sloan-Kettering Cancer Center, Dr. Curran published several influential manuscripts describing how T cell co-stimulatory pathways could be modulated in tandem to mediate immunologic rejection of melanomas in mice. Dr. Curran described how combination blockade of the T cell co-inhibitory receptors CTLA-4 and PD-1 promoted the rejection of a majority of murine melanomas. This work supported the launch of a Phase I clinical trial in which greater than 50% of metastatic melanoma patients experienced objective clinical responses. In addition, his subsequent immunologic studies of 4-1BB agonist antibodies earned him the Society for the Immunotherapy of Cancer's (SITC) prestigious Presidential Award.
Dr. Curran received B.A. degrees in biology and foreign affairs and a minor in computer science at the University of Virginia. He next received a Ph.D. in Immunology from Stanford University where he was awarded the McDevitt prize for the best graduate thesis in his year. Dr. Curran was the first recipient of the prestigious American Cancer Society Levy Fellowship to fund his post-doctoral studies in the lab of Dr. James P. Allison.