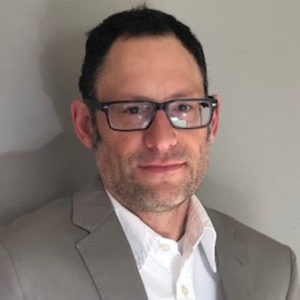 Dan Goldberg, PhD
VP Chemistry & Drug Development
Dr. Dan Goldberg heads Kineta's chemistry activities from hit to lead through lead optimization and pre-clinical development. Dr. Goldberg brings over twenty-three years of drug discovery industry experience enabling research strategies from target selection to IND candidate.
Prior to joining Kineta in 2016, Dr. Goldberg worked at Karos Pharmaceuticals as the Director of Medicinal Chemistry where he was a co-discoverer of Rodatristat ethyl, a selective TPH1 inhibitor, which is currently in Phase 2 clinical trials for Pulmonary Arterial Hypertension. Dr. Goldberg started his career at Boehringer-Ingelheim Pharmaceuticals where he worked for over thirteen years gaining increased responsibility as a project and group leader in the areas of immunology and cardiovascular disease.
He is co-inventor on more than twenty-five patents or patent applications and co-authored over thirty publications. Dr. Goldberg received his PhD in Chemistry at Emory University and completed his post-doctoral fellowship at the University of Chicago.